Did you know that debit card fraud is one of the most common types of identity theft? It is a serious problem that affects millions of people every year, and it can happen to anyone at any time.
Imagine checking your bank account and discovering unauthorized charges. That's what happened to Donna, who's emailing us asking this:
"My debit card has been hit by hackers many times, and it's such a pain that I have to get a new debit card. Is there any way to stop this from happening?"  — Donna
I'm sorry to hear that, Donna. It can be unbelievably frustrating to deal with unauthorized charges on your debit card and have to get a new one, so today, we'll try our best to help you avoid this in the future.
CLICK TO GET KURT'S FREE CYBERGUY NEWSLETTER WITH SECURITY ALERTS, QUICK TIPS, TECH REVIEWS AND EASY HOW-TO'S TO MAKE YOU SMARTER
What is debit card fraud?
Debit card fraud is like a thief breaking into your house and stealing your cash and valuables. In this case, the thief is someone who has obtained your debit card number and, in some cases, your PIN.
The fraudster uses this information to make unauthorized purchases or withdraw money from your account, just as a thief would take your possessions.
GET SECURITY ALERTS WITH THE FREE CYBERGUY NEWSLETTER – CLICK HERE
How does debit card fraud happen?
Your information could be stolen in many ways, such as through a retailer's data breach or by falling victim to a phishing scam where you unknowingly reveal your debit card details.
MORE: ANDROID USERS AT RISK AS BANKING TROJAN TARGETS MORE APPS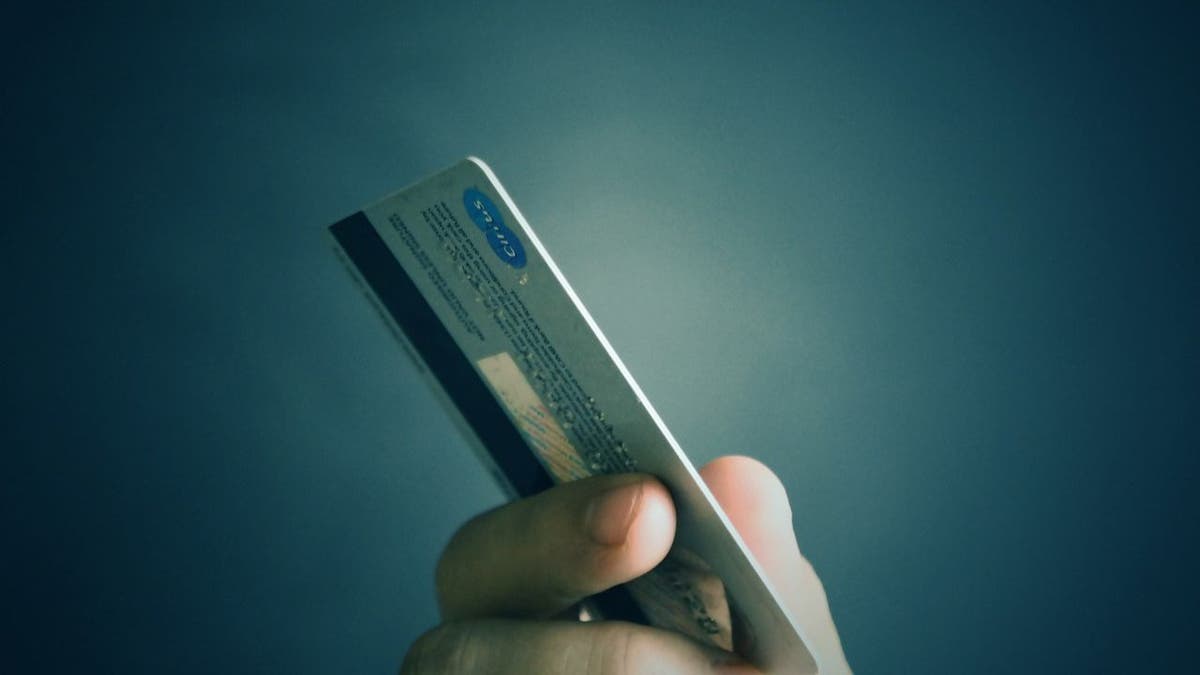 ASK KURT: HOW IS IT POSSIBLE THAT YOUR FRIENDS ARE GETTING SPAM EMAIL FROM YOU?
How to prevent debit card fraud
Here are some steps you can take to help you prevent hackers from gaining access to your debit card:
Keep your card safe physically: Store your debit card in a secure place when not in use. Don't write down your PIN, or keep it with your card. Be cautious when using your debit card in public places, and shield your PIN when entering it.
Use strong PINs: Choose a unique and strong PIN that isn't easily guessable. Avoid using numbers like your birthdate, address or easily recognizable sequences. Don't share your PIN with anyone.
Create strong, unique passwords for your accounts and devices. Avoid using the same password for multiple online accounts. Consider using a password manager to securely store and generate complex passwords. It will help you to create unique and difficult-to-crack passwords that a hacker could never guess.
Use biometric authentication: Consider using biometric authentication (fingerprint, facial recognition) if your device supports it. This can provide an extra layer of security and convenience for you.
MORE: DON'T FALL FOR THIS NEW BANKING SCAM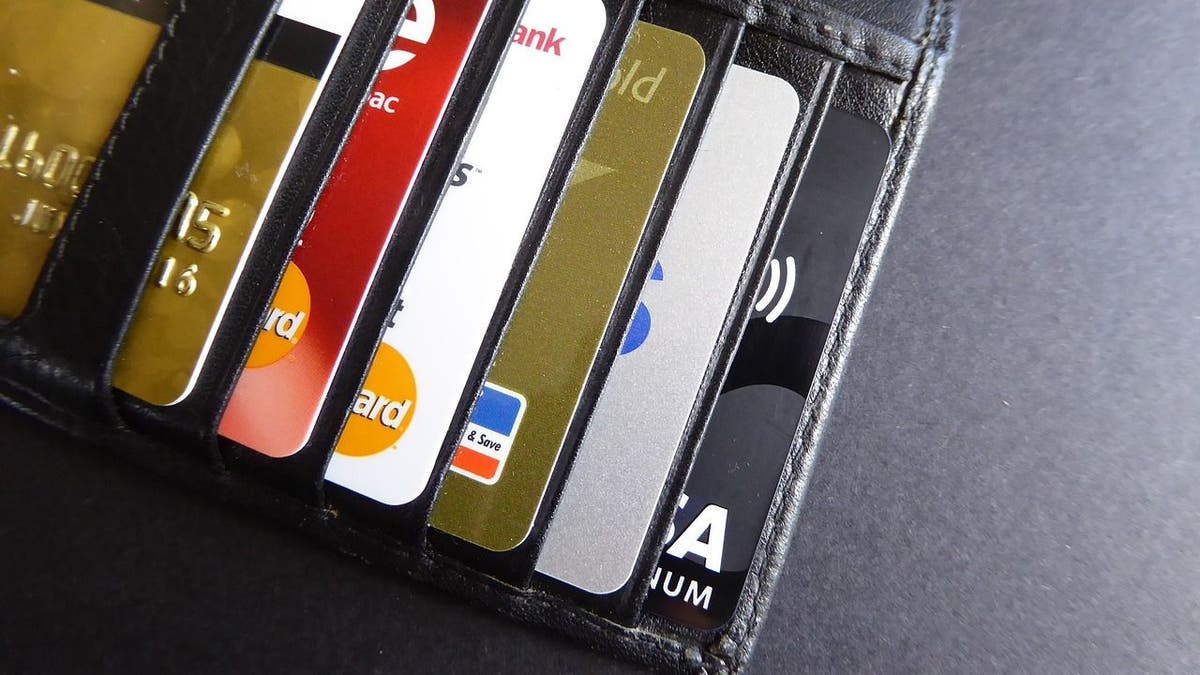 Regularly review your transactions: Frequently monitor your bank statements and transaction history for any authorized or suspicious transactions. Set up account alerts for large transactions or any activity that falls outside your normal spending patterns.
Enable transaction notifications: Many banks offer text or email alerts for transactions made with your debit card. Enable these notifications to be immediately aware of any activity on your card.
Use secure networks: Avoid using public Wi-Fi networks for sensitive transactions. Public Wi-Fi networks are often unencrypted and vulnerable to hackers who can intercept your data or infect your device with malware. 
IS ALEXA SECRETLY LISTENING TO YOUR PRIVATE CONVERSATIONS?
Use a Virtual Private Network (VPN): When accessing your financial accounts over public networks, you should use a VPN. We recommend using a VPN to protect against hackers snooping on your device as well. VPNs will protect you from those who want to track and identify your potential location and the websites that you visit. 
See my expert review of the best VPNs for browsing the web privately on your Windows, Mac, Android & iOS devices.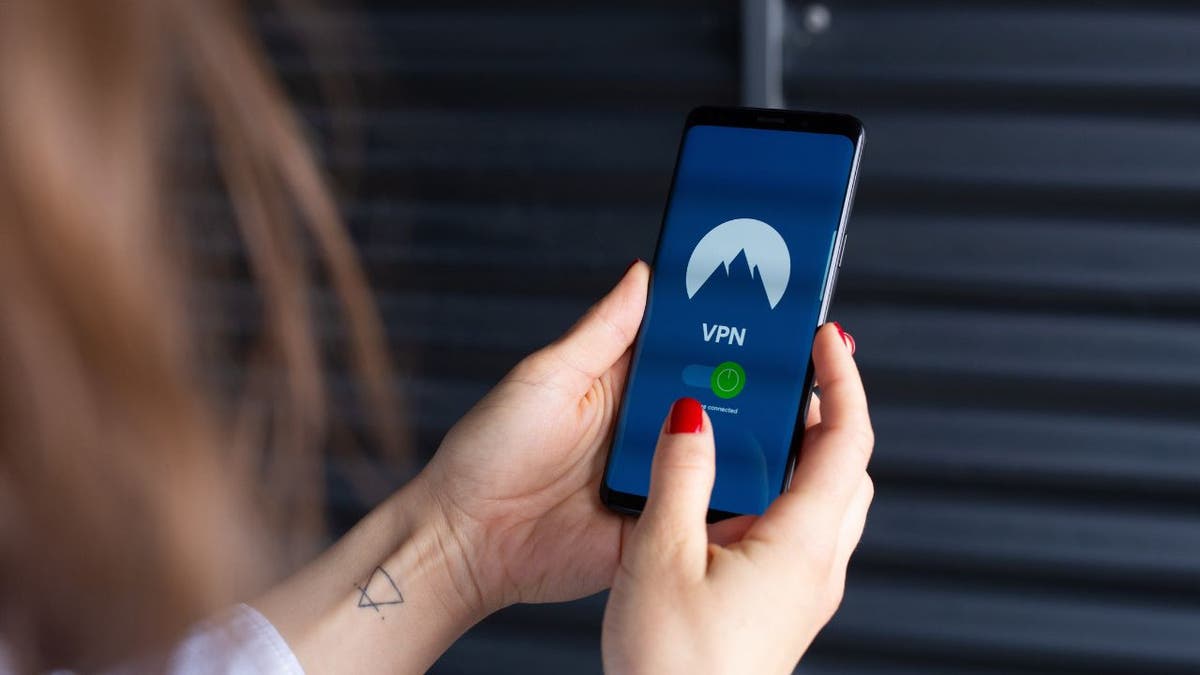 Beware of phishing scams: Be cautious of unsolicited emails, texts or calls asking for your debit card information or login credentials. It could be a phishing scam. Never click on suspicious links or images or download attachments from unknown sources.
Have good antivirus software on all your devices: Keeping hackers out of your devices can often be prevented when you have good antivirus protection installed on all your devices. Having antivirus software on your devices will help make sure you are stopped from clicking on any known malicious links, attachments or images that may install malware on your devices, allowing hackers to gain access to your personal information.
ARE YOU PROTECTED? SEE THE 2023 BEST ANTIVIRUS PROTECTION WINNERS
Regularly update your software: Keep your computer, smartphone and other devices updated with the latest security patches and updates.
Use two-factor authentication (2FA): If your bank offers two-factor authentication, enable it. This adds an extra layer of security by requiring a second form of verification in addition to your password.
Use secure ATMs: Whenever possible, use ATMs that are located in well-lit and secure areas. Avoid ATMs that appear tampered with or have suspicious devices attached to them or point-of-sale terminals.
MORE: WHY YOU SHOULD NEVER CARRY THESE THINGS IN YOUR WALLET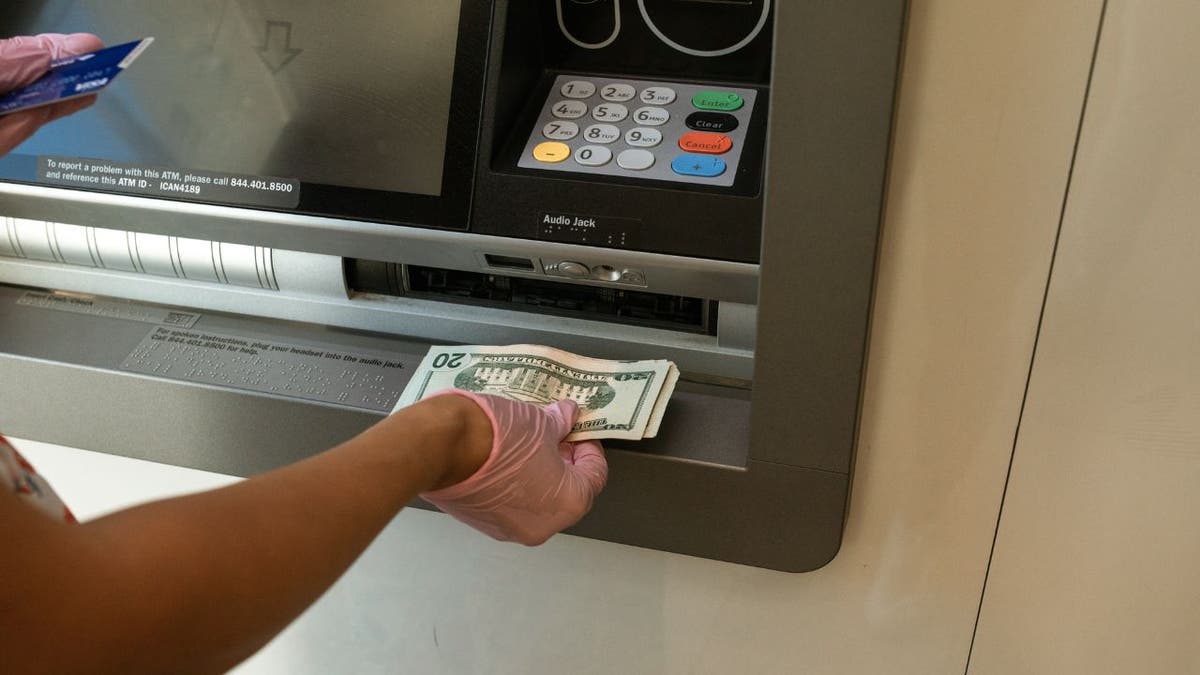 MORE: SAY HELLO TO GOOGLE WALLET'S 6 AMAZING FEATURES FOR ANDROID DEVICES
Regularly monitor your credit reports: Check your credit reports for any unusual activity that might indicate fraud or identity theft. If you find any errors or discrepancies on your credit reports, contact the credit bureaus and the creditors involved as soon as possible to dispute them.
Consider debit card controls and mobile apps: Some banks offer apps that allow you to turn your card on or off instantly, set spending limits and receive notifications for transactions.
Make purchases from trusted sites: Only use reputable and secure websites for online shopping and payments. Look for a padlock symbol in the address bar before entering your card details.
MORE: YOU ARE A HACKER TARGET WHETHER YOU KNOW IT OR NOT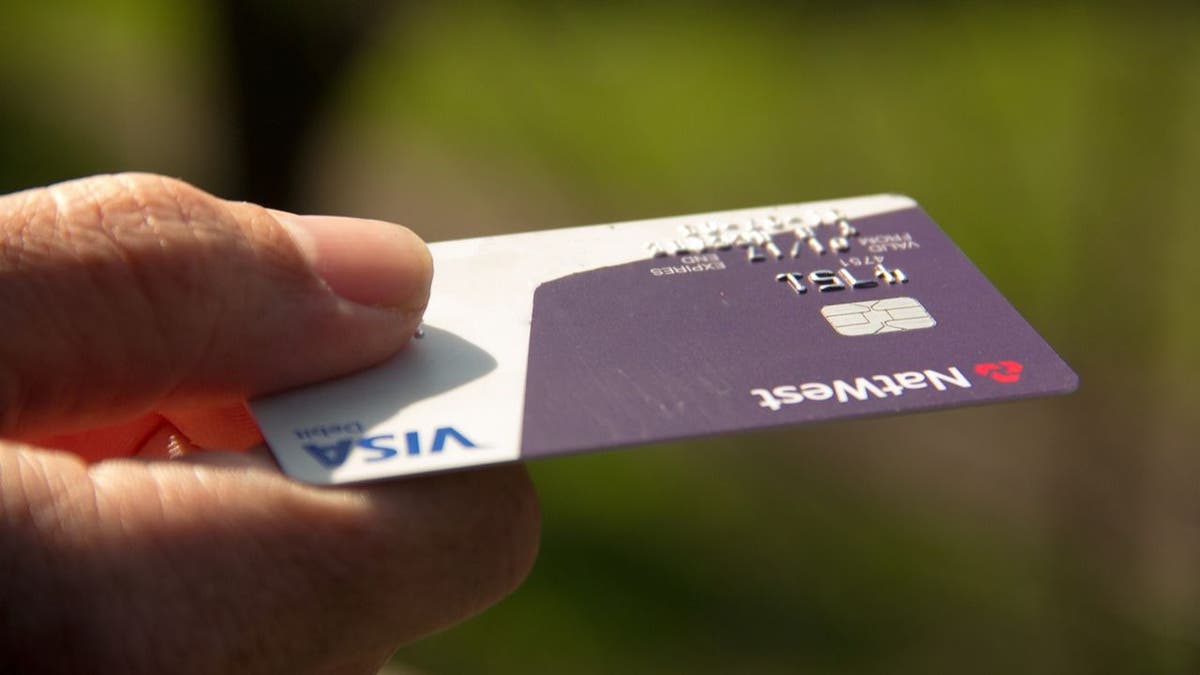 MORE: HOW TO BUY STUFF WITH YOUR IPHONE USING APPLE PAY
Beware of e-skimmers: E-skimmers are a form of online fraud that targets e-commerce websites and steals payment card information from unsuspecting customers. Hackers slip these lines of code onto a website's payment pages, and they're like ticking time bombs for online shopping sites. And as if that wasn't enough, we've got the constant worry of data breaches hanging over our heads.
Pay close attention to the web address: If the web address starts with "https," you're on a safer track. That little "s" stands for secure and denotes if the website features a secure information transfer. That's what you want when you're sharing info online.
HOW TO AVOID BEING A VICTIM OF THIS SNEAKY FACEBOOK MARKETPLACE SCAM
Avoid skimmers: Skimmers are illegal devices attached to different payment terminals and ATMs that swipe your card's information. In general, you can avoid these by using the tap-to-pay feature now available on many debit cards. Your phone's mobile wallet (Apple Pay, Google Pay, and others) can also evade the scams as they are contactless. If these options are not available to you, you can always inspect the slot where you insert your card. 
MORE: HOW TO ADD YOUR CREDIT CARDS AND LOYALTY PASSES TO YOUR IPHONE
What to do if you are a victim of debit card fraud
Contact your bank immediately
Report the fraudulent transactions and request to freeze or cancel your debit card. Your bank will investigate the fraud and may issue you a new card and a refund. Depending on your bank's policy, you may have to file a written claim or a police report to support your case.
Review your bank statements and credit reports
Check for any other unauthorized charges or suspicious activity on your accounts. You can also get a free copy of your credit report from each of the three major credit bureaus once a year at AnnualCreditReport.com. If you find any errors or signs of identity theft, dispute them with the credit bureau and the creditor.
8 WAYS TO KEEP SOMEONE YOU KNOW WHO LIVES ALONE PROTECTED
Use identity theft protection
Identity Theft protection companies can monitor personal information like your home title, Social Security number, phone number and email address and alert you if it is being sold on the dark web or being used to open an account. They can also assist you in freezing your bank and credit card accounts to prevent further unauthorized use by criminals. 
The great part of some identity theft companies is that they often include identity theft insurance of up to $1 million to cover losses and legal fees and a white glove fraud resolution team where a U.S.-based case manager helps you recover any losses.
See my tips and best picks for best identity theft protection.
Kurt's key takeaways
With roughly 400,000 Americans experiencing card-related identity theft a year, it seems you can never be too cautious these days. Attempting to minimize the amount of your sensitive information available and being careful about where you are purchasing items from are actions you should monitor. Remember, following these steps will not eliminate all chances of your debit card being stolen or some fraud occurring. However, the likelihood of that happening will drastically reduce if you abide by them.
CLICK HERE TO GET THE FOX NEWS APP
Have you ever been a victim of debit card fraud? How did you deal with it, and what did you learn from it? Let us know by writing us at Cyberguy.com/Contact.
For more of my tech tips & security alerts, subscribe to my free CyberGuy Report Newsletter by heading to Cyberguy.com/Newsletter.
Copyright 2023 CyberGuy.com. All rights reserved.